Key West's Premier Fishing Guide Service
Endless Summer Fishing Charters
Guided Saltwater Flats Fishing, Reef & Custom Charters
Florida Keys, Key West, Marquesas, Bahamas, Caribbean
owned and operated by experienced Key West fishing guide and Captain,
Grif Helwig
It can't get better then this! Let's Fish
Tarpon Fishing in the Florida Keys.
Endless Summer Charters is owned and operated by experienced Key West fishing guide and Captain, Grif Helwig. Fishing guide, Captain Grif Helwig, is known as one of the premier fishing guides in Key West. Grif's specialty is back country light tackle fishing charters.
Grif's fishing charters will often include fishing the shallow back country flats area that Key West and the lower keys is famous for. Captain Helwig has been offering Key West guided fishing charters in the back country waters surrounding the lower Keys for the past twenty plus years.
Grif's passion for the sport is best reflected in what he does on his days off, which are few, he goes fishing of course.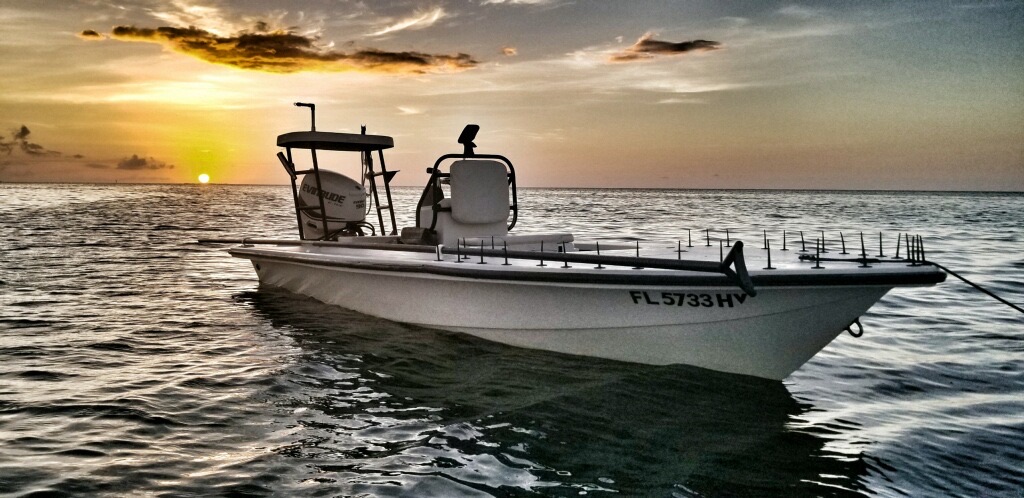 Key West's Premier Fishing Guide
Key West Fishing Charters for the Entire Family!
It doesn't matter if you are a seasoned fisherman, part time angler or a rank beginner, Grif will go the extra mile to make sure your Key West fishing charter is a success. Grif knows the importance of creating lasting memories whether it's your first Key West fishing charter or if you're a seasoned veteran. Serving as a Key West fishing guide is Grif's full time profession, his goal is to provide his fishing clients with the best guide service possible. The captain will go the extra mile to make sure every fishing charter is a great time. Your family will enjoy a fun day on the water with Captain Grif, who happens to be not only one of the best Key West fishing guides, he is also great with the kids!
Specializing in Key West Backcountry Sight Fishing Charters!
Light tackle fishing charters are what Key West sport fishing is all about. There is a huge variety of fish species that make this challenging form of sport fishing extremely exiting. With Grif as your fishing guide you may catch anything from a giant barracuda to a six foot shark as a possibility along with the holy grail of sport fishing, the giant tarpon.
On many of Grif's fishing charters he will stealthily guide you in the shallow flats areas where you will experience one of the most exiting forms of fishing, sight fishing. Grif will target many of the trophy light tackle species such as bone fish, permit and especially tarpon.
Where We Meet for our Fishing Charters
On the morning or afternoon of your scheduled fishing charter you will meet up with fishing guide and Captain Grif Helwig at the Key West Bait Shop. The Key West Bait Shop is located just to the south of The Raw Oyster Bar.
If you're not sure what's included or what to bring on your fishing trip be sure to check out our charter fishing frequent questions & answers page.
Endless Summer Charters fishing guide service is located at Key West's Conch Harbor Marina.
Get In touch
Mailing & Shipping
Conch Harbor Marina
951 Caroline Street – Key West, Fl
Location Map